WANT TO BUY EARLY?
Unlock 30 minutes early on our mailing list
Tarot Teapot – Ace of Cups
by Juliet Kurth
This piece is more than just a teapot. Inspired by Tarot, this functional piece of art represents the Ace of Cups. The Ace of Cups is said to mean inspiration, intuition, emotions, and the Water Element, so when creating this piece the artist connected to that energy. This is the end result.
The concept is that this is an old teapot, left behind from some sunken ship, that has been floating in the ocean for decades. Salt has encrusted itself here and there, and the vessel provides a home to various sea creatures such as barnacles and sea stars. Some seaweed found itself caught up on it, and a weathered bronze cup, a little worse for the wear as it's bent and aged, sits precariously on top. Finally the tentacles of an octopus rise up from the watery depths to possibly take it down to its final resting place, although it's not yet a given that this is the end of the little teapot.
It may seem counterintuitive how this piece, which seems to be depicting this object's last moments, represents a card that has so much positive connotation. But when someone taps into their intuition, emotions, or that place where creativity dwells it can easily become overwhelming. We need to know how to stay afloat and only dip our toes in sometimes instead of always dwelling within the watery deep.
This is a handbuilt piece; no potter's wheel was used. It is usable for steeping and pouring tea, but please handle with care and only hand wash.
Holds enough liquid for (3) 6 oz. cups.
Product Surface / Material: Stoneware Ceramics
Product Depth: 4 3/4 inches
Product Width: 7.5"
Product Height: 5.5"

$350 $350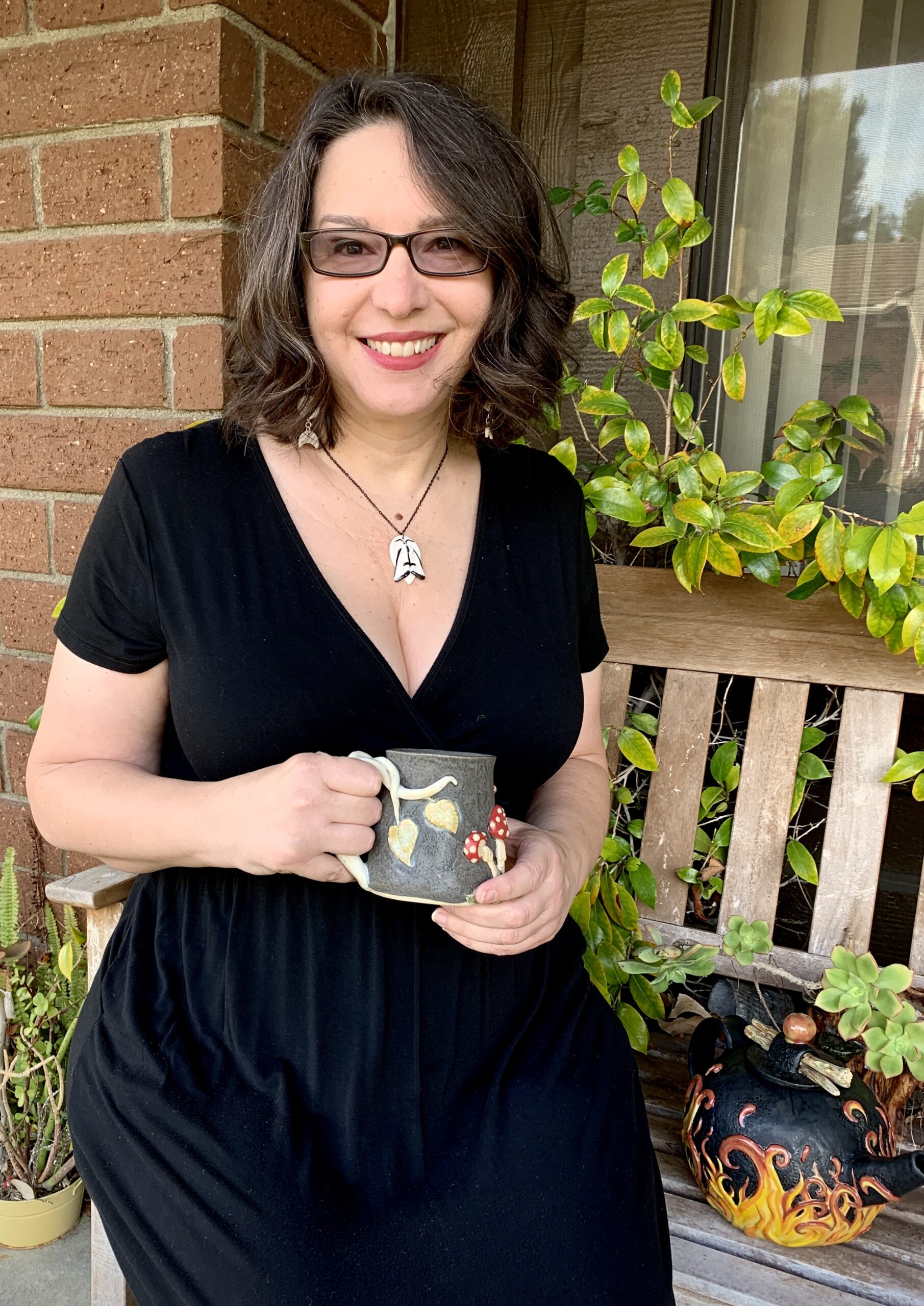 Juliet Kurth
Juliet's ceramic creations are made with intention, whether it's a wall hanging or something meant to be used everyday like a mug. Her work is inspired by nature since she identifies as an eclectic greenwitch, and she loves how ultimately each piece is made by incorporating all the elements: earth, air, fire, and water. She feels more connected to the energies that are all around us while working with the clay, and she hopes that each person who owns one of her pieces can feel at least a little bit of that same connection, too.