WANT TO BUY EARLY?
Unlock the Add To Cart button
30 minutes early
Solace
by Grant Cooley
"Solace" is the first in an ongoing series of images that I "excavate" from a textured surface. I approached this painting with a loose concept of what I wanted to create, but then explored the surfaces of several birch panels to find some naturally converging lines that created an aesthetic of their own. After doing a loose drawing, I carved and sanded the board following many of these natural lines and allowed the painting to grow from there. The horns allow much of the stained wood grains to show through with only a few painted highlights to emphasize the curves. The painting/sculpture is very light weight and can be mounted directly to the wall, in a shadow box or in a raised border-less frame.
$100 $100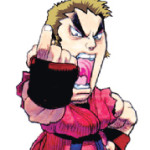 Grant Cooley
I am a Nashville based artist that does primarily Imaginative Figurative work. My work, whether I knew it or not, has always been focused on the spaces in Between; the Realms between Light and Shadow. I continue to explore this vista and hope to bring Beauty to the Corrupt and Connection to the Ethereal.
EXTENDED GALLERY
Beyond the every day, these are pieces a little bit more than our daily offering.