"Sleep to Dream"
by Corina St. Martin
Sleep to dream for in dreams we are truly awake.
In late 2014 I was being mentored but one of my favorite illustrators. He got me thinking a bit differently about my work and from his gentle nudges my mind opened up, something clicked. During this time I did several sketches and layouts for paintings, some that came to be and some that didn't. One idea has made it's way into several pieces and now it's in sculpture form. The Dreaming Trees are sentient beings who have always been. They begin small as this one and grow to a massive size that would dwarf our largest buildings. They never travel, except for in their dreams. Their bodies are suspended midair seemingly floating above various bodies of water. They dream our world into being and so our lives are merely their creations.
Product Height: 11"
Product Width: 6.25"
Length: 4.25"

$500 $500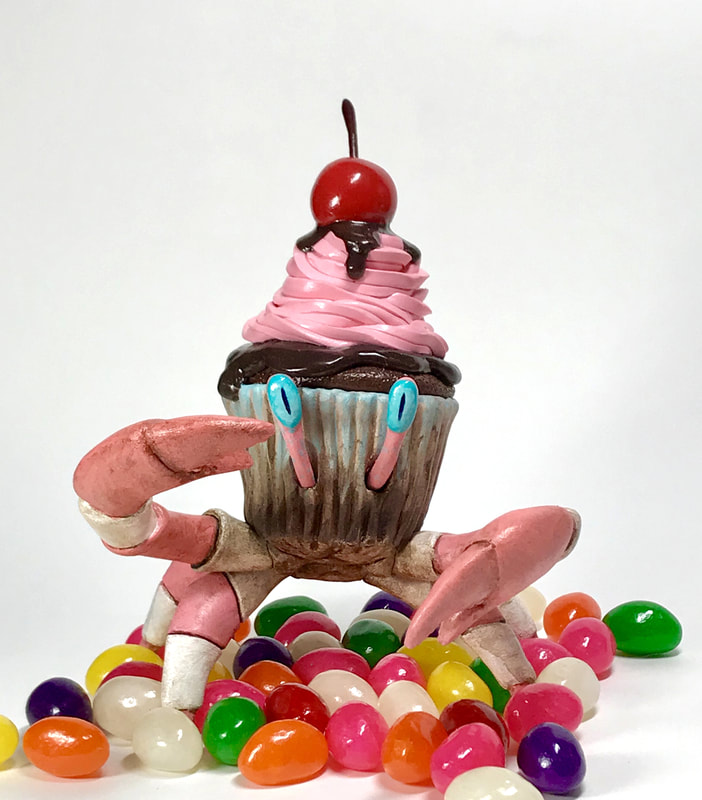 Corina St. Martin
I am a sculptor and painter living in Richmond, Indiana. The work that I've been creating for the past couple of years combines my love of animals, desserts (mostly fancy), bright colors and surrealism. My overall goal is to bring more joy into the world through the creation and sharing of my sculptures and paintings. I hope they bring a smile to all who see these funny characters!

Other ways to support my work
Shop: www.corinastmartin.com
Patreon: www.patreon.com/corinastmartin
Abend Gallery: https://abendgallery.com/artist/corina-st-martin