WANT TO BUY EARLY?
Unlock the Add To Cart button
30 minutes early
Plateosaurus
by Owen Weber
Plateosaurus was a prosauropod from the Late Triassic Era, about 214-204 million years ago.  It grew up to 33ft long and weighed up to 8800 lbs.  It lived primarily in Europe, mainly in the German/Swiss region, where over 100 skeletons have been found, many fully formed, which is very rare, especially for Triassic Era dinosaurs.  Plateosaurus was a very important find in developing the evolution of the sauropoda clade, known for being very large, walking on four legs, and having very long necks.  Plateosaurus shows that originally they walked on two hind legs, and were quite fast when they needed to run from prey.
I loved painting this piece.  I wanted to depict the Plateosauruses coming out of a misty atmosphere, combining my love for dinosaurs with another genre that I love; horror.  Plateosaurus is not a scary dinosaur, but I felt they were a good fit for the atmosphere I wanted to create.
This painting is 9″ x 6.5″, oil on paper mounted to masonite, and unframed.
$400 $400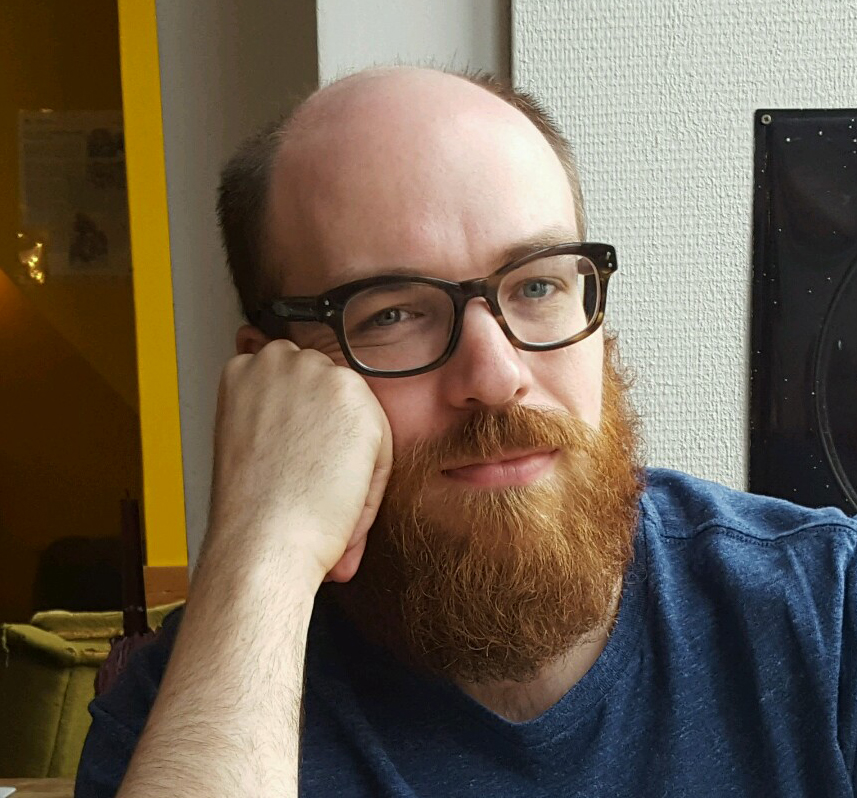 Owen Weber
Owen William Weber is a working illustrator, living in Astoria, NY. He attended Hartford Art School, graduating with a BFA in Illustration and a minor in Art History. Much of his commissioned work is based in the Fantasy genre. His personal work has evolved into mostly paintings of dinosaurs and other prehistoric creatures. His work is primarily painted traditionally using oils on masonite.

Recently, Owen's work has been included in such annuals as Spectrum 23 and 26, The Society of Illustrators 54, Illustration West 44 and 52, Infected By Art vol. 2-8, and the Art Renewal Center's 2013/2014 and 2014/2015 Annual Salons. He lives with his wife, Sarah, their daughter, Dagmar, their son, Einar, and their black cat, Mim.
Other ways to support my work
Instagram: @owweber
Etsy: https://www.etsy.com/shop/RagnarokShop



EXTENDED GALLERY
Beyond the every day, these are pieces a little bit more than our daily offering.