The Ori, The Connector
The Ori, The Connector
Celestial bodies pulse and release their aches
In their alignment they remember the earliest lullaby
The incantations that crackle amongst dreamscapes
. . . . . . . . . . . . .
Oils on illustration board
9 x 12 inches
2019
The painting is inspired by the metaphysical concept of the Ori, which refers to one's head, spiritual crown, consciousness, soul, personal Orisha, or the flicker of our ancestral guardian that helps plot out our destiny. They are part of my patreon, where I explore Afrofuturism, Mythology, and Fantasy that centers the African Diaspora, intersectionality, and QPOC.
Patreon
Instagram
Odera.net – Portfolio
$400 $400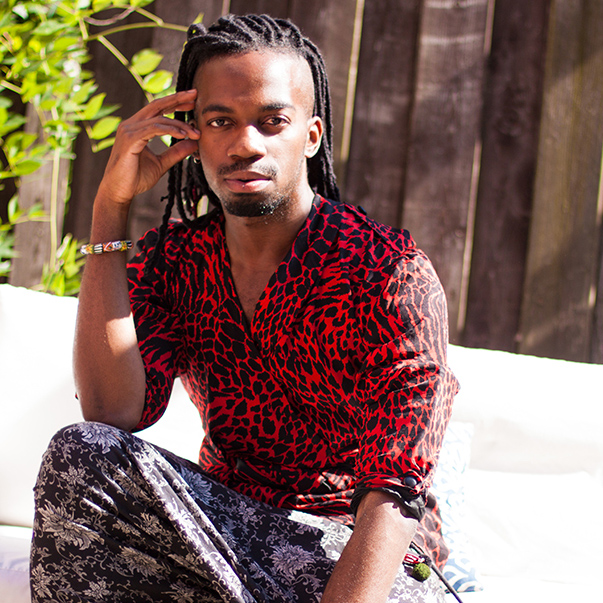 Odera Igbokwe
Assistant and part of team Every Day Original.
Odera is a graduate of Rhode Island School of Design,
where they earned their BFA in Illustration.
At Brown University, Odera studied movement-theater
and west African dance with New Works/World Traditions.
As an illustrator, Odera loves to explore storytelling through character archetypes, afro-diasporic mythologies, and magical girl transformation sequences. In Odera's spare time, you can find them taking plenty of dance breaks , discussing the identity politics of RPG characters, and trying to combo break the internet.