WANT TO BUY EARLY?
Unlock 30 minutes early on our mailing list
Myrina
by Vanessa Lemen
materials: mixed media (graphite, watercolor, acrylic) on yupo paper
5 x 7″ (11 x 13″ framed)
Myrina is a strong and passionate yet humble guiding spirit, sharing her continued voyage to find her place and purpose in the depths that lie beneath the surface visage, and in the far-reaching expanse of what's yet unknown. Grant her a wish or thought, and she will hold it in the arc of the waning moon, to return it to you in the form of a new discovery when the timing is just so and the moon has shifted to release it.
A side note: After today, I will be posting bi-monthly here on EDO instead of monthly. Going forward from here, I plan to continue to experiment and use the EDO platform to share what I discover and create. I always look forward to seeing what each artist at EDO is conjuring up as well. I'm inspired daily by this big (and expanding!) art family, and I'm eternally grateful for the opportunity to be a part of this wonderful space where we all are able to share our work, while continuing to cultivate our story. 
$420 $420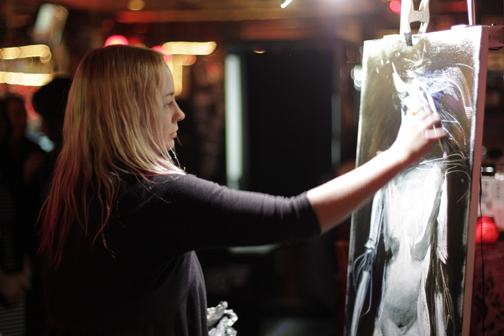 Vanessa Lemen
scratching the surface with mostly pointy and/or fluffy objects and other things that make marks