WANT TO BUY EARLY?
Unlock the Add To Cart button
30 minutes early
Mosasaurus
by Owen Weber
Mosasaurus was an aquatic reptile that swam the seas about 82-66 million years ago.  It was first discovered back in 1764, which makes it one of the earliest known fossils to ever be found, in a chalk quarry near Maastricht, Netherlands.  It was a very large reptile, the largest is estimated to be about 58 ft. long, most being about 41 ft. long.  As is the trend with Jurassic Park movies, the Mosasaurus featured in Jurassic World is far larger than what would have been in real life.  That being said, it was still huge and was one of the biggest underwater carnivores to ever exist.  The Mosasaurus is known to have covered a great amount of the oceans and seaways of the world, fossils have been found in North America, South America, Europe, Africa, Western Asia, and Antarctica.  Mosasaurus was not a dinosaur, it was a reptile related to monitor lizards and snakes more so than dinosaurs, who were closer related to modern birds than lizards.
As with most of my prehistoric creature paintings, I wanted to show this dominant predator in a more elegant pose, showing this creature taking some time to enjoy itself.
Product Height: 6.5"
Product Surface / Material: Oil on Paper on Masonite
Product Width: 9"

$400 $400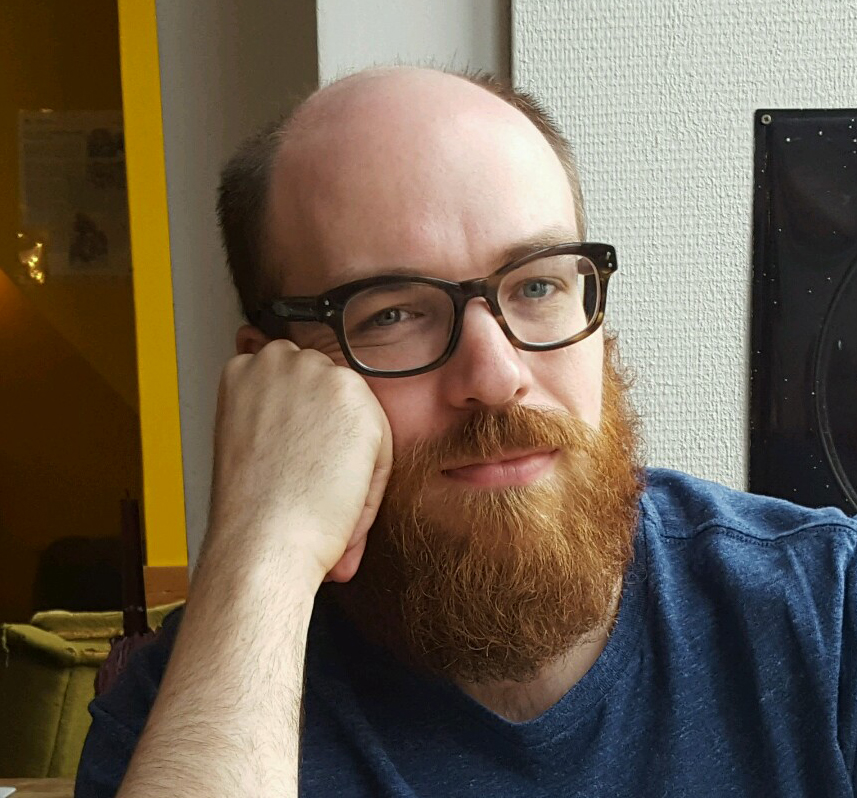 Owen Weber
Owen William Weber is a working illustrator, living in Astoria, NY. He attended Hartford Art School, graduating with a BFA in Illustration and a minor in Art History. Much of his commissioned work is based in the Fantasy genre. His personal work has evolved into mostly paintings of dinosaurs and other prehistoric creatures. His work is primarily painted traditionally using oils on masonite.

Recently, Owen's work has been included in such annuals as Spectrum 23 and 26, The Society of Illustrators 54, Illustration West 44 and 52, Infected By Art vol. 2-8, and the Art Renewal Center's 2013/2014 and 2014/2015 Annual Salons. He lives with his wife, Sarah, their daughter, Dagmar, their son, Einar, and their black cat, Mim.
Other ways to support my work
Instagram: @owweber
Etsy: https://www.etsy.com/shop/RagnarokShop



EXTENDED GALLERY
Beyond the every day, these are pieces a little bit more than our daily offering.