WANT TO BUY EARLY?
Unlock the Add To Cart button
30 minutes early
Miitu (Much Stands Behind Me)
by Vanessa Lemen
oil on panel
5 x 5" – framed (8.5 x 8.5")
My life is not this steeply sloping hour,
in which you see me hurrying.
Much stands behind me; I stand before it like a tree;
I am only one of my many mouths,
and at that, the one that will be still the soonest.
I am the rest between two notes,
which are somehow always in discord
but in the dark interval, reconciled,
they stay there trembling.
And the song goes on, beautiful.
-Rainer Maria Rilke
$485 $485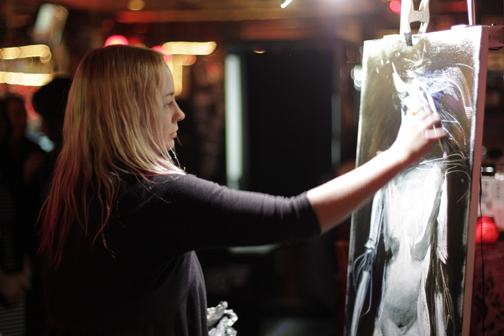 Vanessa Lemen
scratching the surface with mostly pointy and/or fluffy objects and other things that make marks
EXTENDED GALLERY
Beyond the every day, these are pieces a little bit more than our daily offering.