You cannot add "Around the Corner - Bear's Den" to the cart because the product is out of stock.
WANT TO BUY EARLY?
Unlock 30 minutes early on our mailing list
Medusa's Portrait
by Julia Lundman
10″ x 12″, acrylic, colored pencil and pressed flowers on hotpress watercolor paper.
The story of Medusa interests me because the myth is reflected in our culture to this day. Stripping away the adventure stories surrounding her myth, she was a young woman who was made into a monster and locked away. She was never able to have any relationships in her life, and was eventually murdered. Our culture has celebrated her as a monster for thousands of years without a lot of reflection on the victim shaming narrative that makes up the myth. My idea behind the portrait is a slightly modern portrayal that I hope places her in an empathetic light.
Arrives mounted on black foam core board and protective cover. Signed.
Medusa's Portrait: 10" x 12", mixed media, painting

$500 $500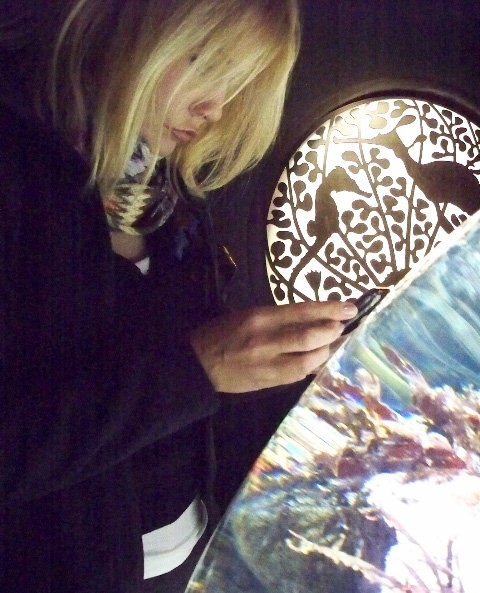 Julia Lundman
Julia Lundman graduated from the American Academy of Art in Chicago in 1993. Since then, she has worked in animation and games as a commercial artist, first in traditional animation as a background painter, and later as a illustrator for games and books. She has recently taken some time to devote toward development of her personal work, inspired by Victorian fairy painters, the pre-Raphaelites, Brian Froud, Alan Lee, Medieval art, folklore, novels, and the natural world.

Her process starts with sketchbook practice in the early morning hours. If a sketch feels interesting, she develops it into a series of more finished drawings. If the subject still resonates, she paints the image either in oil, acrylic or watercolor.