You cannot add "Flutter" to the cart because the product is out of stock.
WANT TO BUY EARLY?
Unlock the Add To Cart button
30 minutes early
Manwe
by Jenna Kass
Before Frodo took up his impossible quest, before Galadriel was born, before Sauron was a name of fear, the Valar came to Middle Earth and shaped it.
They were mighty, and the king of them was named Manwë, Lord of the Air.
$250 $250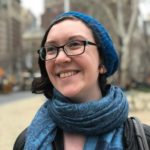 Jenna Kass
Jenna Kass is a New York City native who graduated from the School of Visual Arts with a BFA in Illustration. She works primarily with pencil and graphite powder, building up layers of light and shadow to balance subtlety and intense emotion within each piece.
EXTENDED GALLERY
Beyond the every day, these are pieces a little bit more than our daily offering.