Maelstrom
by Winona Nelson
Beware, you who would summon the Maelstrom. Its master hunts dragons, but the eternal storm itself makes no such distinctions.
Product Height: 8 inches
Product Width: 8 inches
Product Surface: Ampersand Claybord

$250 $250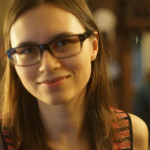 Winona Nelson
Freelance artist based in Philadelphia, working in illustration, concept art, comics, and fine art.