WANT TO BUY EARLY?
Unlock the Add To Cart button
30 minutes early
Hrímfaxi Study
by EmilyHare
Hrímfaxi is the Norse horse of night, who draws Nótt (night personified) across the skies. I am currently working on a 2022 calendar of mythical horses and this is one of the ideas I had for Hrímfaxi.
Watercolour
8.2 x 11.3 inches on Illustration board – UNFRAMED
Height: 8.2 inches
Width: 11.3 inches

$355 $355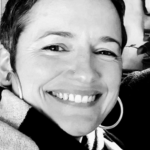 EmilyHare
Hi there!

I'm Emily and I am an artist/illustrator living in the UK. I work predominantly in watercolour these days with themes of fantasy, folklore and fairytales with a light dusting of peril.

Other ways to support my art:
My membership: www.membership.emilyhare.co.uk
My shop: www.emilyhare.co.uk



EXTENDED GALLERY
Beyond the every day, these are pieces a little bit more than our daily offering.