WANT TO BUY EARLY?
Unlock 30 minutes early on our mailing list
Entangled
by Stephanie Inagaki
Even the lone wolf is in need of love, but it doesn't know and has broken its end of the red thread of fate/love by not loving itself first, eyes closed in its own turmoil. However, it's still entangled in it and unless it wakes up and opens its eyes, it will never know and see the beauty of the cherished memories and experiences surrounding itself – that it is full of exquisiteness and life.
This drawing is contiguous with my recent themes of love, loss, the subsequent grief and hope, my representation of corvids as Love & Loyalty, and the Japanese concepts of musubi and kintsukuroi. Musubi has numerous meanings from connecting people, representing the flow of time, knotting- which is also time, unraveling – breaking – connecting again. Kintsukuroi means golden repair or more popularly written as kintsugi – golden joinery, the idea to mend something with gold to repair and embrace the flaws.
This drawing is framed with museum glass, ready to hang with hooks included.
$495 $495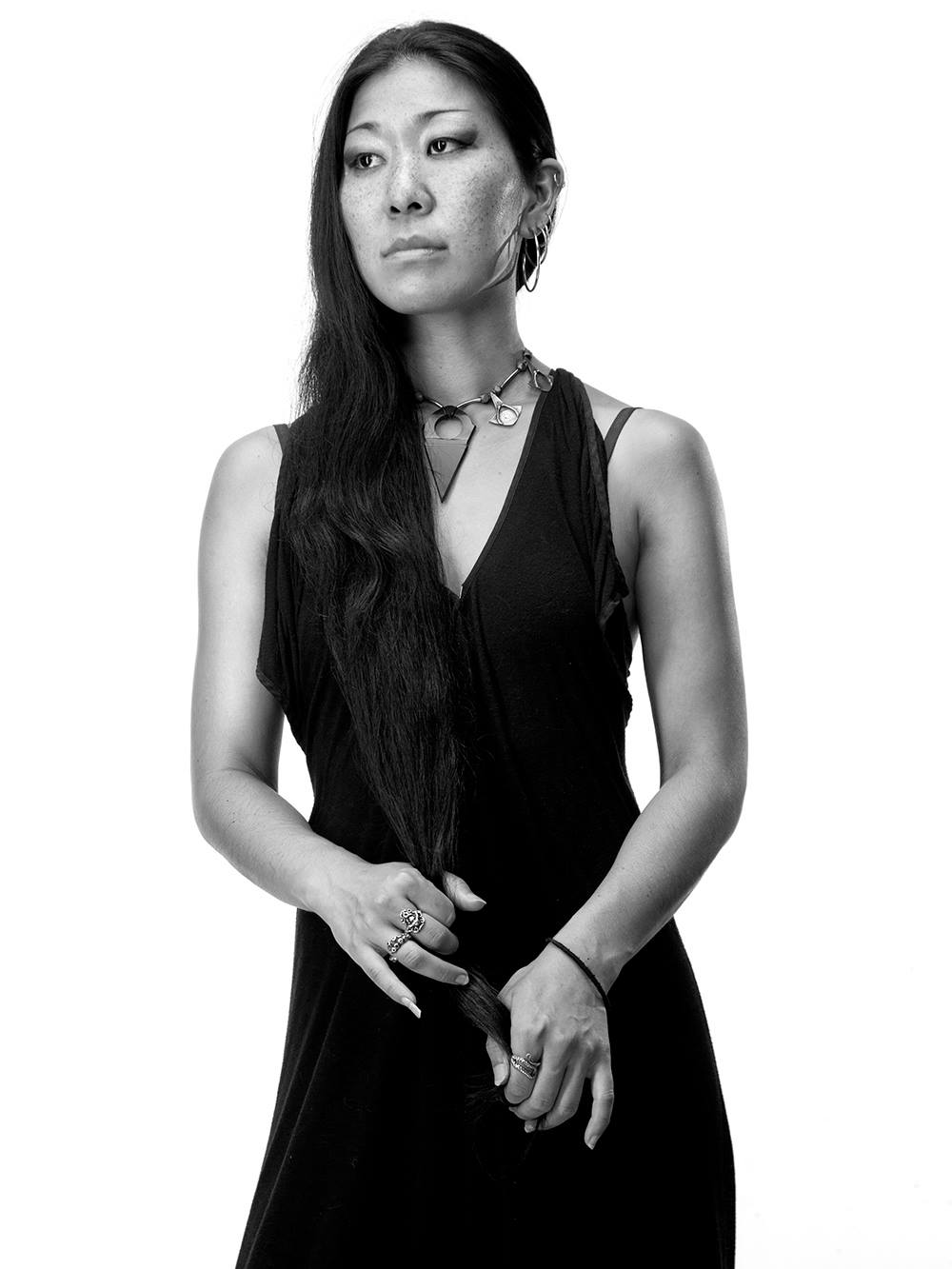 Stephanie Inagaki
A Southern California native, Stephanie Inagaki received her Bachelor of Fine Arts in Sculpture from Boston University's College of Fine Arts and her Master of Fine Arts in Sculpture from the San Francisco Art Institute. After studying abroad in Italy and living in major cities around the United States, she has returned to her roots to establish herself as a multifaceted artist in Los Angeles.