WANT TO BUY EARLY?
Unlock the Add To Cart button
30 minutes early
Dim Stars – Sly (Fire Series)
by Scott Bakal
This is one of a series of seven graphite drawings called the 'Fire Series' first exhibited at the Helikon Gallery. The work subsequently won awards from various illustration competitions.
Art and Framing: 8.5″x11″. This work is graphite on vintage paper and professionally framed with archival materials. The drawings are floated within a double mat.
History: I started creating this character and the Dim Stars world about 9 years ago they have been exhibited in galleries all around the U.S.. Various pieces have won awards from most of the major illustration competitions. The nine-piece series, 'Dim Stars: Pollution' was acquired by the New Britain Museum of American Art for their permanent collection.
This is the first time any Dim Stars work is being made available on Everyday Original! Promo teaser
$375 $375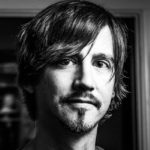 Scott Bakal
Scott Bakal is an internationally published award winning illustrator and artist. Scott's work can be found in Rolling Stone, the New York Times, Wall Street Journal, Playboy, Reader's Digest and many others. Scott also has work in the permanent collections of the Norman Rockwell Museum, Society of Illustrators at the Museum of American Illustration and the National Museum of the United States Air Force.

Please visit website for more information.



EXTENDED GALLERY
Beyond the every day, these are pieces a little bit more than our daily offering.