WANT TO BUY EARLY?
Our collectors get 30 minutes to buy before anyone else.
By example
by Bud Cook
I first met Scott Fischer at the inaugural year of the Illustration Master Class way back in 2008. Even before meeting him I had been a huge fan of his work, and was excited to be able to learn from him.
Sometimes the best lesson a teacher can depart is not academic, sometimes it is the example they set for their students. Scott's passion for what he does (for all he does) is my biggest take away from being his student. Additionally, it is the most important thing that I try to show by example to my own students. Keep the passion burning, and stay aware of it, and it will help keep the joy alive in making art.
Over the years I've had the honor of showing my work alongside Scott's in different venues, it's difficult to explain how amazing that feels. He's generous, down to earth, and just plain awesome – I'm happy to call him a friend!
21″ x 12″ – Acrylic on Masonite
Product Width 16": 21 inches
Product Height 12": 12 inches
Product Surface Linen: Masonite

$750 $750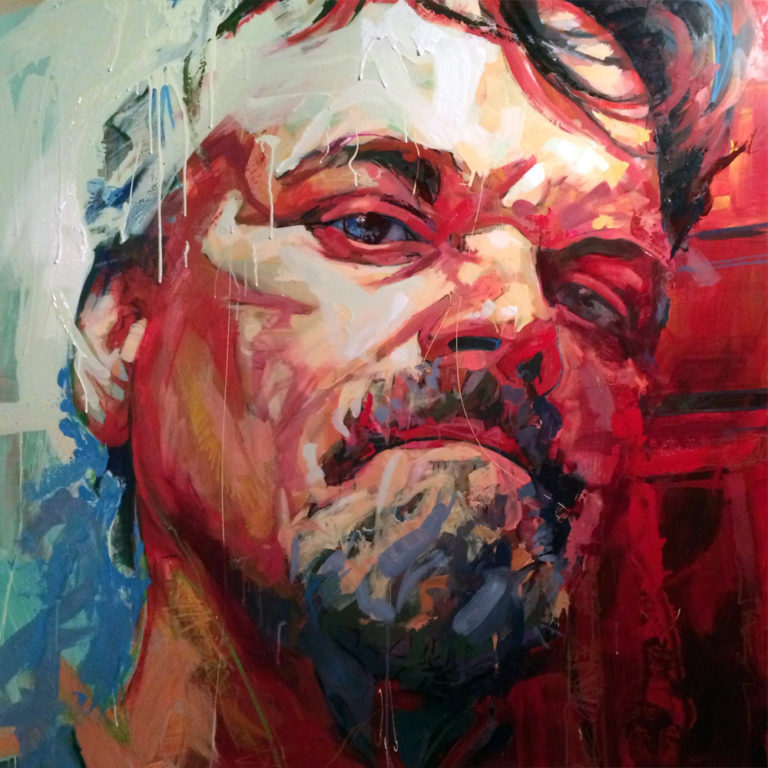 Bud Cook
Bud Cook is a painter whose strong command of the human figure is at the root of his illustrative and fine art work. His keen study of life yields a cleverly abstracted and stylized realism. This has led him to work for companies such as Wizards of the Coast, Dark Horse Comics, Scientific American and Johns Hopkins Health Review. Bud shows his personal work in galleries across the country and is an adjunct instructor at Quinebaug Valley Community College where he has been teaching in the Art Department since 2014.
EXTENDED GALLERY
Beyond the every day, these are pieces a little bit more than our daily offering.