WANT TO BUY EARLY?
Unlock 30 minutes early on our mailing list
Ascension
by Erica Lyn Schmidt
I've long been fascinated by the Japanese art of Kintsugi, which lovingly mends broken pottery with golden seams. The history of a damaged piece is celebrated and makes it more beautiful than it was originally.
Here I've brought this concept within the realm of self-perception. Many of us view our own imperfections with judgement, while regarding the faults of our loved ones with more love and patience. If we turn this gaze upon ourselves we can see that the emotional scars we carry are not weak or ugly, but a mark of our resilience.
In this interpretation of Kintsugi, emotional trauma has been mended with golden threads and patches. The phases of the moon represent the shifting stages of life that test and strengthen us. The rabbit was inspired by two of my favorite stories since childhood: Watership Down and the Velveteen Rabbit. Their themes of resourcefulness, tenacity and transformation have guided me from an early age on my own journey of self-acceptance.
* * * * *
'It doesn't happen all at once,' said the Skin Horse. 'You become. It takes a long time. That's why it doesn't happen often to people who break easily, or have sharp edges, or who have to be carefully kept. Generally, by the time you are Real, most of your hair has been loved off, and your eyes drop out and you get loose in the joints and very shabby. But these things don't matter at all, because once you are Real you can't be ugly, except to people who don't understand."
― Margery Williams Bianco, The Velveteen Rabbit
Medium: Acrylics over Polymer Clay
Panel Width: 6 inches
Panel Height: 8 inches
Rabbit Length: 8 inches
Depth: 2.5 inches

$500 $500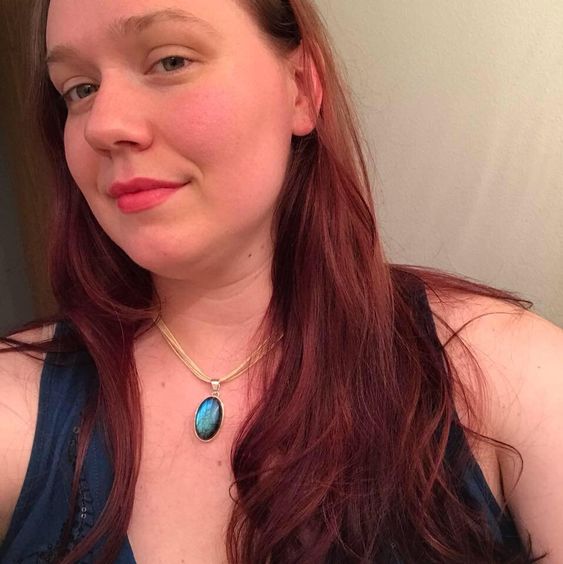 Erica Lyn Schmidt
Erica Lyn Schmidt is a painter and sculptor who works in the traditional mediums of acrylic/oil painting and polymer clay. She loves exploring the charm and whimsy of animal characters who delight in their own little worlds, aiming to bring that joy to her audience.

She has a background in scientific illustration which transitioned nicely into the genre of imaginative realism. Her new passion is blending 2D and 3D with her sculptural art. Her work can be found in fine art galleries, children's books, museums and private collections.

Website: www.ericalynschmidt.com