Among Friends
by Shawn E. Russell
What better way to bring in October than with an octopus Among Friends?
Created using ballpoint pen on moleskine paper.
This piece measures at 7 x 4.75 inches and is mounted on a gold metal leaf board resting within an 8 x 10 inch frame.
$200 $200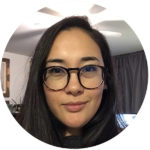 Shawn E. Russell
Shawn is an award winning Wildlife and Fantasy artist specializing in creating highly detailed naturalistic depictions of animals and people with a supernatural twist. She crafts images using graphite, ink, and ballpoint pen. Her work is inspired by her children, nature, film, the art community and scuba diving.