Among Friends
What better way to bring in October than with an octopus Among Friends?
Created using ballpoint pen on moleskine paper.
This piece measures at 7 x 4.75 inches and is mounted on a gold metal leaf board resting within an 8 x 10 inch frame.
$200 $200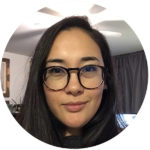 Shawn E. Russell
Shawn is an award winning fantasy and wildlife illustrator working in the American Midwest. She draws inspiration from nature, scuba diving, film and documentaries. Her work has been featured in Infected By Art, Spectrum, and has been nominated as a Chesley Award Finalist.