Aloft
by Shawn E. Russell
To fly away from the troubles of this world for new growth & new life.
9 x 12 inches
Ballpoint Pen on Bristol Vellum Paper
$400 $400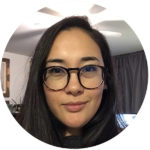 Shawn E. Russell
Shawn is an award winning Wildlife and Fantasy artist specializing in creating highly detailed naturalistic depictions of animals and people with a supernatural twist. She crafts images using graphite, ink, and ballpoint pen. Her work is inspired by her children, nature, film, the art community and scuba diving.