You cannot add "Speak Sweetly, And With A Tender Tongue." to the cart because the product is out of stock.
A Creature Was Stirring and So Was the Mouse
by Corina St. Martin
It's the time of year for Christmas cheer but this little slice of joy is just not feeling it. He got dressed up for the festivities when along came a mouse who has decided to help itself to this little Yule Log's vanilla cream filling. Stupid mouse. How can one possibly be cheerful when in this situation?
This adorable sculpture was created with mixed media and is mounted to a 4″ x 4″ wood base. The sculpt stands 7 3/4″ tall.
$265 $265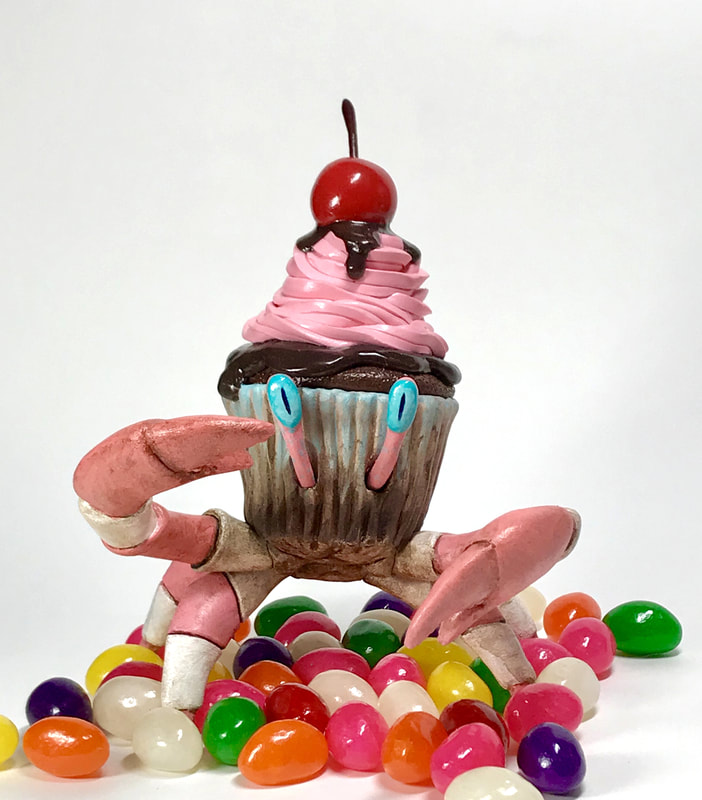 Corina St. Martin
I am a sculptor and painter living in Richmond, Indiana. The work that I've been creating for the past couple of years combines my love of animals, desserts (mostly fancy), bright colors and surrealism. My overall goal is to bring more joy into the world through the creation and sharing of my sculptures and paintings. I hope they bring a smile to all who see these funny characters!

Other ways to support my work
Shop: www.corinastmartin.com
Patreon: www.patreon.com/corinastmartin
Abend Gallery: https://abendgallery.com/artist/corina-st-martin