Herald of the New Year
by Elliot Lang
'Herald of the New Year' is a painting inspired by the Zodiac Year of the Pig.
In this illustration, the armored herald sits atop a giant boar with her staff and large horn in the forest. Leaves fall about her indicating both a chill in the air and changing of the seasons, making way for growth.
This painting comes gallery framed and wall-ready.
Product Width: 10 inches
Product Height: 12 inches

$375 $375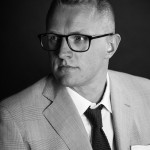 Elliot Lang
Elliot Lang is a Denver-based illustrator and gallery artist, working in advertising, packaging, editorial and book illustration. He has been a contributor to Every Day Original since 2014. Client list and more available on elliotlang.com
HOLIDAY SHOPPING?
We are gifting FREE shipping through Dec 23rd
CHECK OUT THE LATEST RELEASE