Echo and Narcissus
by Anna Christenson
This piece is based on the myth of Echo and Narcissus. I thought of the initial idea for the Month of Love challenge several years ago, and always wanted to revisit it with traditional media.
$250 $250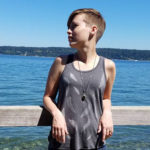 Anna Christenson
I am a concept artist and illustrator living in Decatur, GA. In my work you'll find my interests in nature, beauty and horror, psychology, and story.
WE EXPANDED!
Check out our new Artsy gallery with more work from your favorite artists.