Leda and the Swan
by Jenna Kass
They say you cannot kill a god. That has not stopped you from trying.
As seen in the ImagineFX Traditional Workshop from the December 2018 Issue!
Matted to 11″x14″
Product Width 16": 9"
Product Height 12": 12"
Product Surface Linen: Strathmore 400 Series Smooth Bristol

$350 $350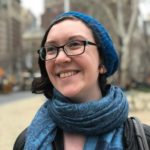 Jenna Kass
Jenna Kass is a New York City native who graduated from the School of Visual Arts with a BFA in Illustration. She works primarily with pencil and graphite powder, building up layers of light and shadow to balance subtlety and intense emotion within each piece.