WANT TO BUY EARLY?
Unlock 30 minutes early on our mailing list
I was the Moth to your Flame
by Nadia Rausa
I was the Moth to your Flame,
And you said to glow,
like Death.
For this piece, I was inspired by the premise that what we are drawn towards is not always safe, and sometimes, we may not even realize the harm being caused to us.
The drawing is framed by a page from an antique photo album (which is quite solid as it has book-board between the outer layers), with antique paper layered beneath the drawing. The drawing itself is drawn on 140lbs Stonehenge Aqua Hotpress paper and measures 2.5×3.75 inches. The total size measures 3.75×4.75 inches. Everything was hand-burned, and then sealed.
Please note that no outer frame is included—it is only "framed" by the antique photo album page. All antique materials were cleaned and sealed.

Height: 4.75 inches
Width: 3.75 inches
Surface: 140lbs Stonehenge Aqua Hotpress paper
Medium: Charcoal, pastel, graphite, and gold ink

$240 $240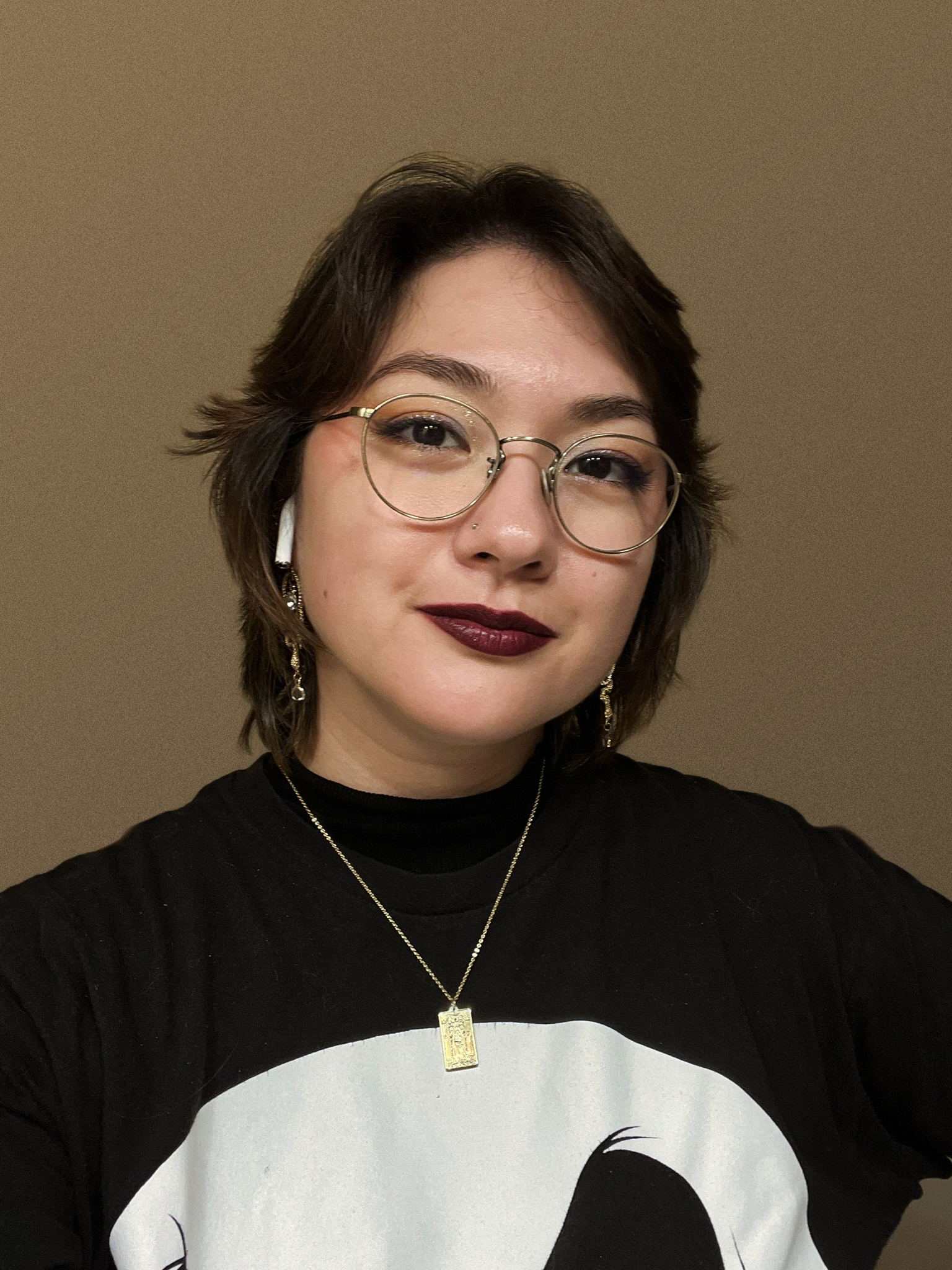 Nadia Rausa
Nadia Rausa is a half-Korean human artist and author living in Alaska, USA. Both Nadia's visual and written work has been described as haunting and ethereal, something she embraces on the daily in her spooky heart. She has been included in various gallery shows and publications since 2017, and has self-published seven books and zines as of 2023. Outside of creating and being an exhausted ghost, she enjoys nature, admiring the moon, gaming in both video and board/card formats, reading horror/fantasy/sci-fi books, and pretending that every day is Halloween.