The Void Screams Back
by Travis Lewis
"If you look long enough into the void the void begins to look back through you" -Friedrich Nietzsche
A couple of weeks in isolation can do strange things to a person.
Sometimes you just have to scream into the void. What will you do when the void screams back?
Height: 7
Width: 5
Medium: Graphite
Surface: Strathmore drawing paper (slight ecru color)
This piece comes without a mat or frame
$275 $275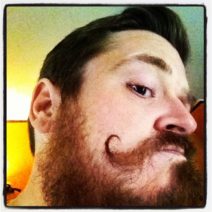 Travis Lewis
Fine artist and Illustrator based in Dayton Ohio.