WANT TO BUY EARLY?
Unlock 30 minutes early on our mailing list
Aridite
by Shawn E. Russell
As curator of a private menagerie of animals collected in my childhood without my parents permission. I've always had a soft spot for Leopard Geckos, of which I've had three before becoming a parent to human children. For a long time I wanted to do something as an homage to these wonderful little reptiles. So going along with my habit of creating symbiotic colonies of plants/fungi/florals rooted to predatory animal hosts, I decided to combine a few desert dwellers, and pair together a great starter pet, with great starter plants.
'Leopard Gecko' Eublepharis macularius (Asia & Middle East)
Succulent varieties from left to right, top to bottom:
1 Crassula ovata 'Gollum' Jade (South Africa & Mozambique), 2 Trachyandra Tortilis (South Africa & Madagascar), 3 Graptopetalum paraguayese 'Ghost Plant' (Mexico), 4 Portulaca Molokiniensis 'Petal Leaf Succulent' (Hawaii), 5 Cotyledon pendens 'Cliff Cotyledon' (South Africa)
graphite pencil on cream paper
5 x 7 inches
$400 $400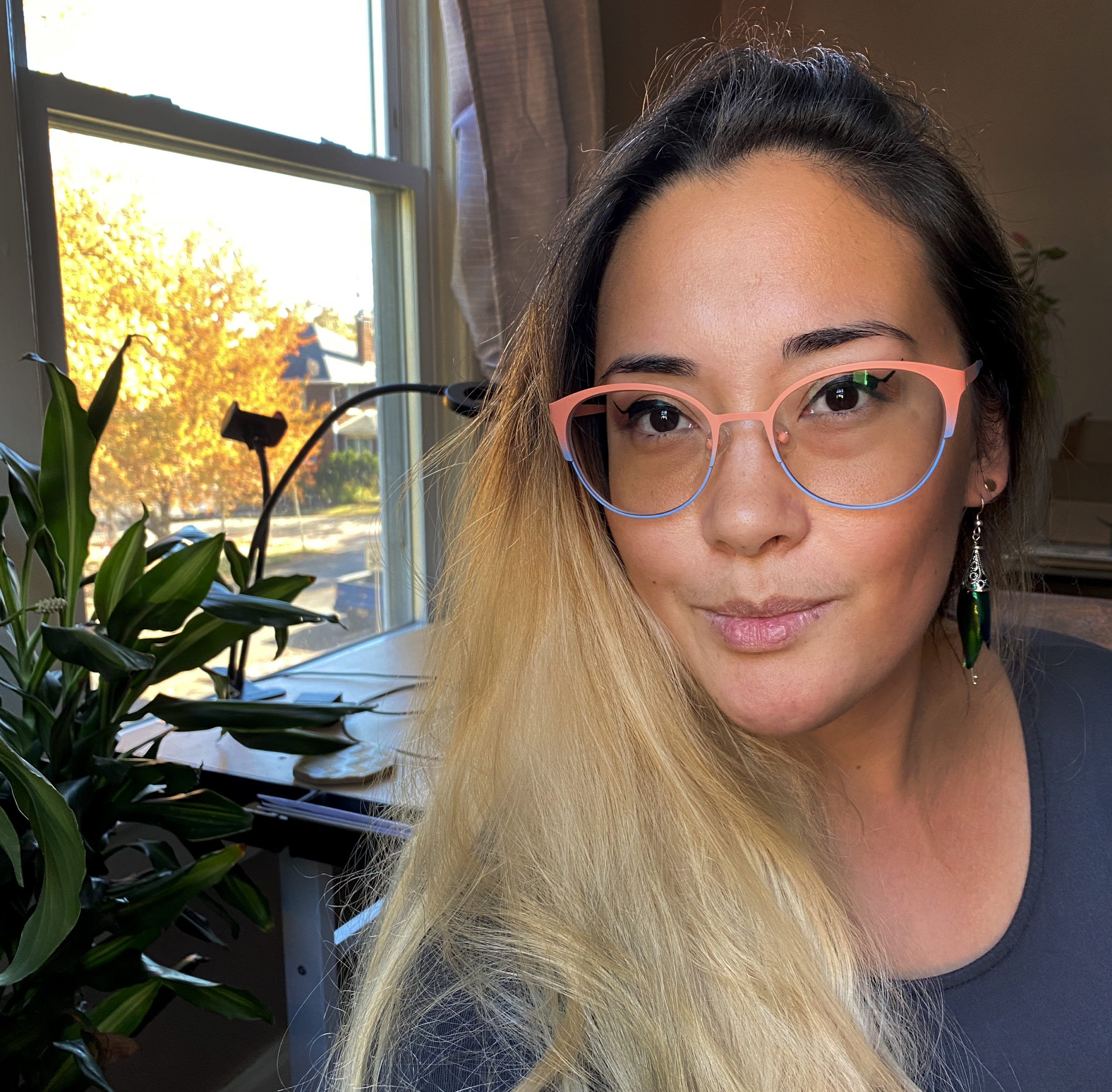 Shawn E. Russell
Shawn is an award winning Wildlife and Fantasy artist specializing in creating highly detailed naturalistic depictions of animals and people with a supernatural twist. She crafts images using graphite, ink, and ballpoint pen. Her work is inspired by her children, nature, film, the art community and scuba diving.