You cannot add "Serpentine II" to the cart because the product is out of stock.
WANT TO BUY EARLY?
Unlock the Add To Cart button
30 minutes early
Spiritus – Lucid Dreaming
by Samuel Araya
"In our solitariness… great depths are sometimes sounded. Truth hideth in company."
― Austin Osman Spare
$400 $400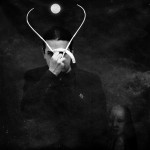 Samuel Araya
Samuel Araya is an artist living in the poison heart of South America, his work has appeared in a variety of media, from videogames, t-shirts, posters, records, to cards and books, including three editions of the prestigious "Spectrum: The Best In Contemporary Fantastic Art" annual, he is also the proud winner of the 2015 World Fantasy Award for best artist, a non-euclidean that still to this day leaves him quite puzzled. Currently also dedicates time to his career in the art gallery world, with an important number of international shows already gracing his curriculum.

He wears no mask.

Buy Exclusive Prints at Etsy: https://www.etsy.com/shop/SamuelAraya
Come Join Me at Patreon: https://www.patreon.com/ArayaArt



EXTENDED GALLERY
Beyond the every day, these are pieces a little bit more than our daily offering.