WANT TO BUY EARLY?
Our collectors get 30 minutes to buy before anyone else.
Spirit Of Taryn
by Vanessa Lemen
oil on panel, 5×7″ (approx. 10×12″ framed)
She is a powerful spirit among the fragments, a maker, builder, re-inventor, a guide, a helper.
$650 $650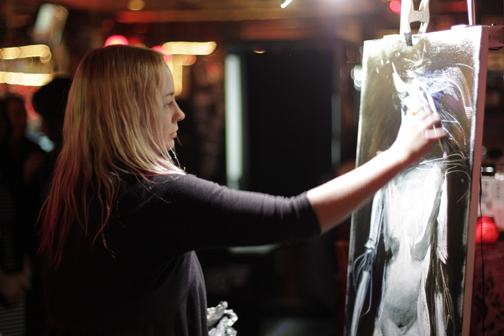 Vanessa Lemen
scratching the surface with mostly pointy and/or fluffy objects and other things that make marks
EXTENDED GALLERY
Beyond the every day, these are pieces a little bit more than our daily offering.