Smog Spirit Sister #2
Smog Spirit Sister #2
Acrylic & Oil on wooden panel
5×7 inches
The more quiet and reserved of the smog sisters, she spends her time reading in caverns. While Smog Spirit Sister #1 is known for strutting through amongst the soot and magma, #2 dwells amongst the veil, where the deep blue caves meet the nascent pinks underneath the crust.
______________
This painting is a small sketch of some of the spirits from Dance of the Summoner on Patreon. While I've been super comfortable drawing the all knowing powerful and elemental deities, I also am interested in the micro spirits. If the spiritworld has ecosystems, who are the tinier and more playful ones that drift into unexpected places?
www.odera.net
Patreon
Instagram
Twitter
$125 $125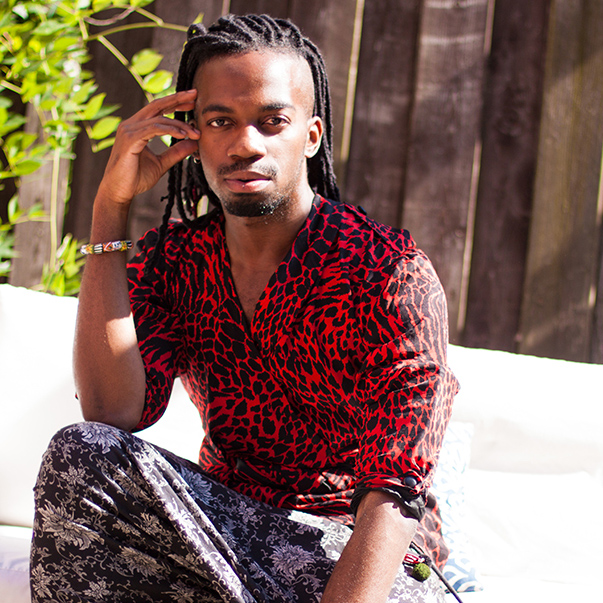 Odera Igbokwe
Assistant and part of team Every Day Original.
Odera is a graduate of Rhode Island School of Design,
where they earned their BFA in Illustration.
At Brown University, Odera studied movement-theater
and west African dance with New Works/World Traditions.
As an illustrator, Odera loves to explore storytelling through character archetypes, afro-diasporic mythologies, and magical girl transformation sequences. In Odera's spare time, you can find them taking plenty of dance breaks , discussing the identity politics of RPG characters, and trying to combo break the internet.