WANT TO BUY EARLY?
Our collectors get 30 minutes to buy before anyone else.
'Reginald'
by EmilyHare
Reginald enjoys cream teas and long walks on the beach, particularly when it's windy.
Watercolour on Illustration board.
5.7 x 8.5 inches – UNFRAMED.
I have prints (A4 and A5 size) of Reginald available (and many other originals) available on my website www.emilyhare.co.uk
Height: 8.5 inches
Width: 5.7 inches

$500 $500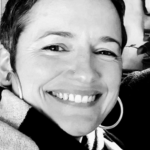 EmilyHare
Hi there!

I'm Emily and I am an artist/illustrator living in the UK. I work predominantly in watercolour these days with themes of fantasy, folklore and fairytales with a light dusting of peril.

Other ways to support my art:
My membership: www.membership.emilyhare.co.uk
My shop: www.emilyhare.co.uk



EXTENDED GALLERY
Beyond the every day, these are pieces a little bit more than our daily offering.