WANT TO BUY EARLY?
Unlock 30 minutes early on our mailing list
Pause
by Kristina Carroll
"Pause"
Mixed Media on Cotton Paper
5″ x 7″
$100
"I love to watch the fine mist of the night come on,
The windows and the stars illumined, one by one,
The rivers of dark smoke pour upward lazily,
And the moon rise and turn them silver. I shall see
The springs, the summers, and the autumns slowly pass;
And when old Winter puts his blank face to the glass,
I shall close all my shutters, pull the curtains tight,
And build me stately palaces by candlelight."
― Charles Baudelaire, Les Fleurs du Mal
$100 $100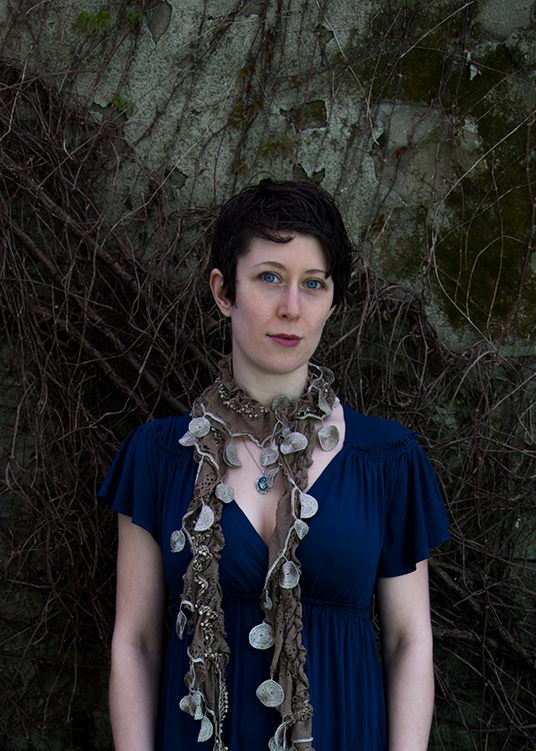 Kristina Carroll
Kristina Carroll is an illustrator and fine artist specializing in magical realism with a figurative focus. She is heavily influenced by the Symbolist movement and all manner of imaginative storytelling, both old and new. Kristina is especially drawn to mythology, archetypes, metamorphosis and how those themes can be translated into modern narratives.
Kristina graduated from the School of Visual Arts in NYC and she has been recognized nationally for her work both in illustration and fine art. Some achievements include a Bronze medal from the Society of Illustrators L.A., inclusion in the Spectrum Fantastic Art annuals and as a finalist in the Art Renewal Center Salon. Clients include Wizards of the Coast, IDW and Realms of Fantasy. Her work has been exhibited in Museums and Galleries across the country.