No Martyr, I
by Jenna Kass
My tears are my own; my pain is not for your consumption.
For Month of Love Week 3: Tears
Product Width: 6"
Product Height: 9"
Product Surface: Strathmore 300 Series Smooth Bristol

$300 $300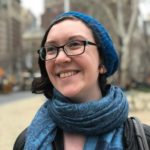 Jenna Kass
Jenna Kass is a New York City native who graduated from the School of Visual Arts with a BFA in Illustration. She works primarily with pencil and graphite powder, building up layers of light and shadow to balance subtlety and intense emotion within each piece.