Color Study for Mermaid and Flower Fairy
Boris Vallejo
Auction Details
Every Day Original hosts monthly auctions with artists who create premium works exclusively for us.
Current bid: $3,000 $3,000
There is no bid for this product
Product Description
This piece is a finished color comp as a preliminary for an oil painting. I always enjoy working on pieces like this. It is so much fun!
– Boris Vallejo
Product Width: 13 inches
Product Height: 18 inches

Out of stock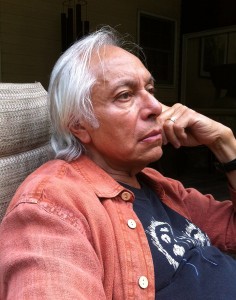 Boris Vallejo
Boris Vallejo is America's premier fantasy artist. His works are known and loved around the world. Boris is famous for his illustrations of Tarzan, Conan the Barbarian, Doc Savage and many other fantasy characters, as well as movie poster illustration, advertisement illustration, and artwork for collectibles, trading cards, and sculpture.

Born in Lima, Peru, Boris attended the National School of Fine Arts in his native country before immigrating to the United States in 1964.

He has since done a great volume of work for the Fantasy field, having worked for virtually every major publishing house with a science fiction/fantasy line. Boris has also illustrated for album covers, video box art and motion picture advertising.