WANT TO BUY EARLY?
Unlock the Add To Cart button
30 minutes early
Maiasaura Nest
by Owen Weber
Maiasaura, meaning "good mother lizard", lived during the Late Cretaceous period mainly in North America.  Their fossils have been found in great herds surrounding nests, showing the first known evidence of dinosaurs feeding and caring for their young in nests.  The young Maiasaura were shown to walk on their hind legs, but as they grew to be very large adults, they walked on all fours.  Amazingly, it is thought that some herds of Maiasaura could grow to as large as 10,000 dinosaurs!  This was most likely their best defense against predators, large numbers, because otherwise they seem quite defenseless.
My wife recently gave birth to our second child, so I felt this was the time to do a Maiasaura piece.  I always find it interesting which dinosaurs actually cared for their young and which let them fend for themselves.  Nature can be quite cruel, but Maiasaura are kind of the patron saints, in the dinosaur world, of being caring parents.
Product Height: 5"
Product Width: 7"
Product Surface / Material: Oil on Paper on Masonite

$300 $300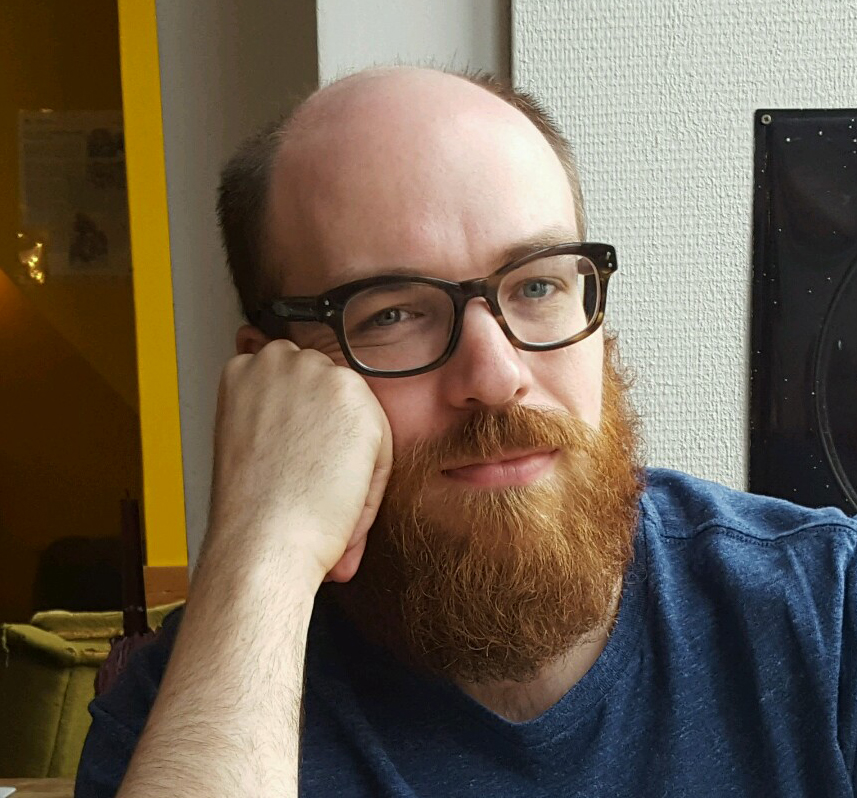 Owen Weber
Owen William Weber is a working illustrator, living in Astoria, NY. He attended Hartford Art School, graduating with a BFA in Illustration and a minor in Art History. Much of his commissioned work is based in the Fantasy genre. His personal work has evolved into mostly paintings of dinosaurs and other prehistoric creatures. His work is primarily painted traditionally using oils on masonite.

Recently, Owen's work has been included in such annuals as Spectrum 23 and 26, The Society of Illustrators 54, Illustration West 44 and 52, Infected By Art vol. 2-8, and the Art Renewal Center's 2013/2014 and 2014/2015 Annual Salons. He lives with his wife, Sarah, their daughter, Dagmar, their son, Einar, and their black cat, Mim.
Other ways to support my work
Instagram: @owweber
Etsy: https://www.etsy.com/shop/RagnarokShop



EXTENDED GALLERY
Beyond the every day, these are pieces a little bit more than our daily offering.