You cannot add "Loose Ends & Otjize" to the cart because the product is out of stock.
WANT TO BUY EARLY?
Our collectors get 30 minutes to buy before anyone else.
Lovecratiana – The brood of Gla'aki
by Samuel Araya
"Who shall raise the sleeping masters from their burrows and drowned tombs; who shall raise the tombs themselves. Who shall be attentive to those worlds where worshippers presume themselves stewards. Who shall bring those worlds under sway, until all acknowledge their presumption, and bow down."
– Ramsey Campbell
Product Height 12": 7 inches
Product Width 16": 5 inches
Product Surface Linen: Yupo Paper
Medium: Oil

$175 $175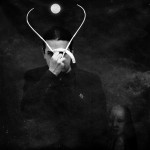 Samuel Araya
Samuel Araya is an artist living in the poison heart of South America, his work has appeared in a variety of media, from videogames, t-shirts, posters, records, to cards and books, including three editions of the prestigious "Spectrum: The Best In Contemporary Fantastic Art" annual, he is also the proud winner of the 2015 World Fantasy Award for best artist, a non-euclidean that still to this day leaves him quite puzzled. Currently also dedicates time to his career in the art gallery world, with an important number of international shows already gracing his curriculum.

He wears no mask.

Buy Exclusive Prints at Etsy: https://www.etsy.com/shop/SamuelAraya
Come Join Me at Patreon: https://www.patreon.com/ArayaArt



EXTENDED GALLERY
Beyond the every day, these are pieces a little bit more than our daily offering.