Goblin Wizard
by Corina St. Martin
Meet Dex. He's a wizard in training, and he needs a lot of training. Thankfully he's super friendly and the owls just love to hang out with him. You will too!
This piece is made from Super Sculpey, Magic Sculpt, wood and moss. Painted with acrylics.
Product Height: 10 1/2"
Product Width: 6"
Depth: 4"

$265 $265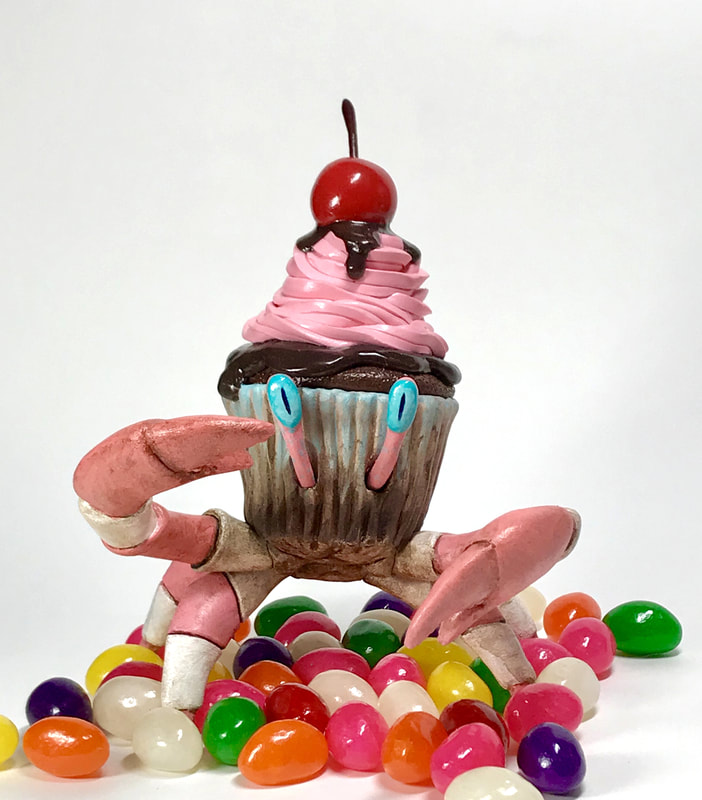 Corina St. Martin
I am a sculptor and illustrator living in Richmond, Indiana. Wildlife, surrealism and storytelling are the main interests that I bring to my work. More recently I've been playing with the ideas of candy characters who have certain mishaps. Each character has a story and collectively they belong in the Dirty Candy Shop. I hope you enjoy them as much as I enjoy creating them!