Ensnared
by Travis Lewis
My EDO day is always the 29th of the month, so most years I miss out on February. Not this year!
To celebrate leap day I spent a bit more time than usual creating this piece. It's also quite a bit larger than normal.
Width:  9
Height:12
Medium: Graphite and pencil
Surface: Strathmore Drawing Paper (slight ecru color)
This piece comes unmounted
Total size with border: 11×14
$575 $575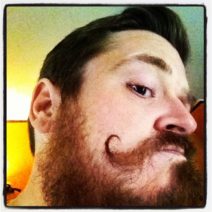 Travis Lewis
Fine artist and Illustrator based in Dayton Ohio.