Amadioha (Dance of the Summoner V)
by Odera Igbokwe
Amadioha, keeper of lightning and thunder.
You are the axe that splits the sky.
Bring to us the horn of justice.
. . . . . . . . . . . . .

Amadioha (Dance of the Summoner V)
Acrylic on colored paper/board.
5 x 7 (fit to 8×10 matte)
---
This portrait is part of my fantasy world exploration that I've been doing for my patreon, Melanin Mythologies.
I've been reimagining classic RPG archetypes (Knight, Mage, Archer, etc), which has lead to envisioning the Summons/Deities (or Final Fantasy-esque Espers/Eidolons/Aeons) of this world.
Next in the series we have a portrait inspired by Amadioha, the Nigerian (Igbo) god of Thunder, Lightning, and Judgement.
Super excited to continue exploring the pantheon of nigerian-diasporic mythologies.
$225 $225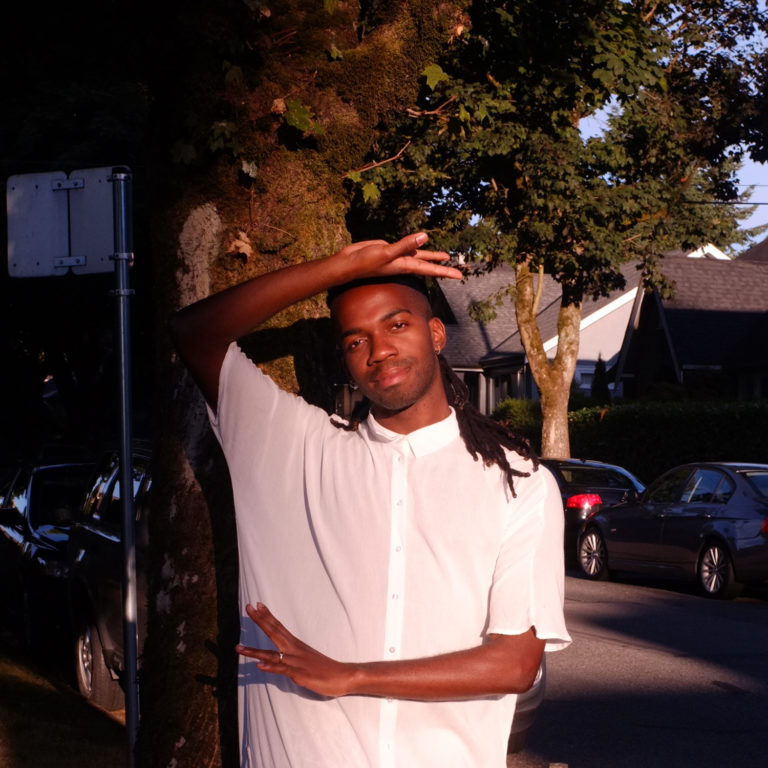 Odera Igbokwe
www.odera.net
www.patreon.com/odera

Odera Igbokwe is an illustrator and painter located in Vancouver, BC by way of Brooklyn, NY. Odera loves to explore storytelling through Afro-diasporic mythologies, black resilience, and magical girl transformation sequences. Their work alchemizes color, movement, and queer magic to weave together ancient narratives with afrofuturist visions. You can also find Odera as manager of Every Day Original, curating and collaborating on zines, or combo-breaking the internet.