White Owl
6×8″ Acrylic on Illustration Board, framed
I discovered the song "White Owl" by Josh Garrels only recently, though it was released in 2011, and was immediately taken by it.
Painting music has been a recurring theme of my work here at EDO, as I usually key into a mood or lyric, something that suggests an unusual or dream-like visual.
$495 $495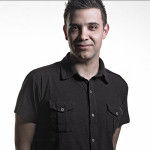 Randy Gallegos
Randy has worked professionally as a visual artist for 25 years, getting his start and most lasting visibility through Wizards of the Coast's Magic: the Gathering game, which he began illustrating for in 1994.

He continues illustrating for the game and other clients, while increasingly devoting time to gallery work that spans traditional landscape and still life, to figurative personal work and a series of still life art celebrating the history of video game hardware.