Our mailing list gets early access every day.
The Creature
A tribute to the wonderful early days of horror films. This piece is painted on a wood block and is ready to hang.
$400 $400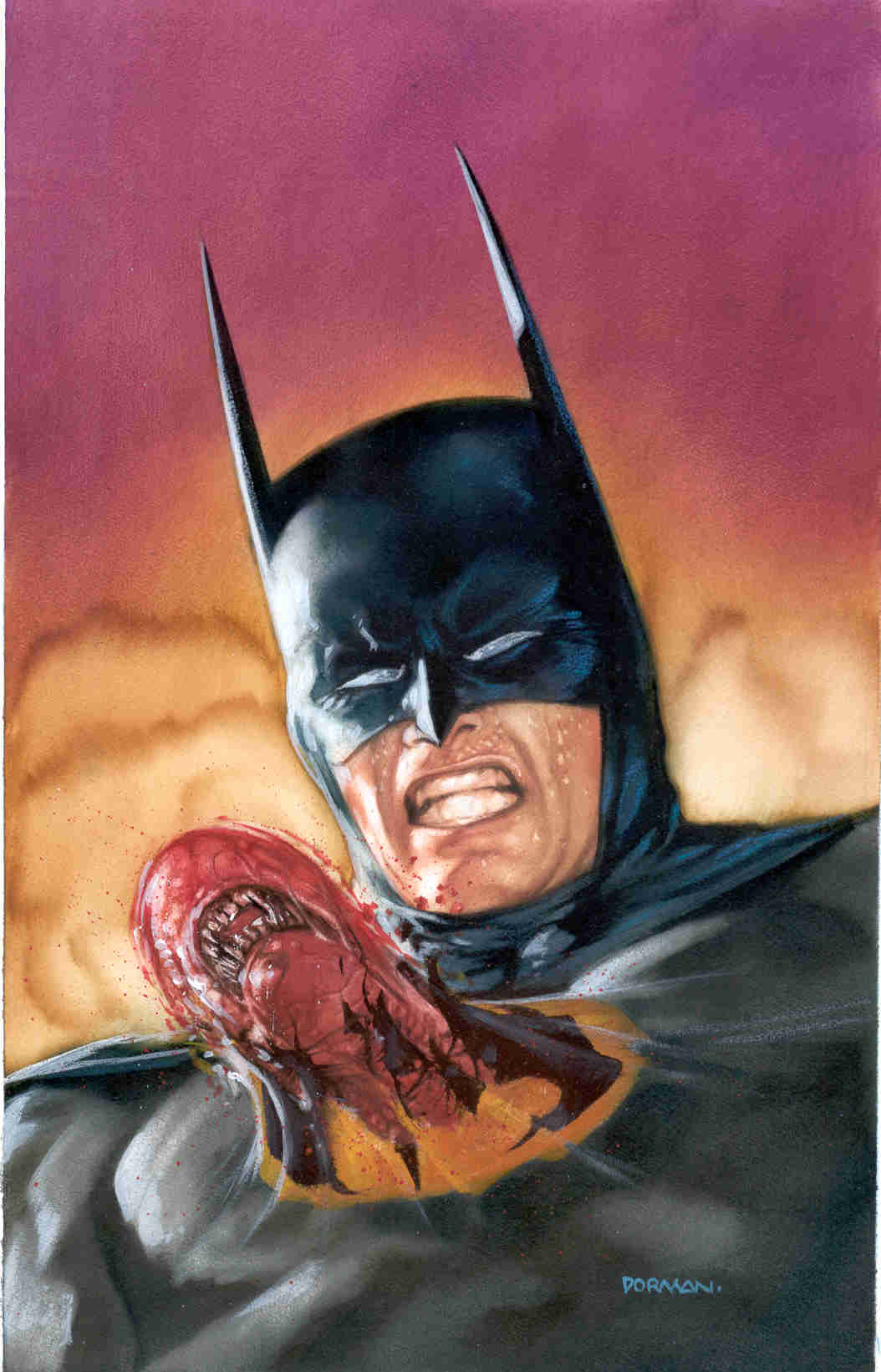 Dave Dorman
Dave Dorman is an Eisner award-winning illustrator who has been working as a professional artist since 1979. He is best known for his photo-realistic renderings of action and fantasy subjects.

Dorman's work has been seen featuring such hot pop-culture properties as Star Wars, Indiana Jones, Aliens, Predator, Batman, GiJoe, amongst so many others. His unique blend of oil and acrylic creates dynamic textures and details within his paintings.