Obatala (Dance of the Summoner II)
by Odera Igbokwe
"Obatala the grandfather of peace and creation,  
fans his breath and wisdom into humankind"
/Obatalá obá layé ela iwo alara aché/
Obatala (Dance of the Summoner II)
Acrylic on board.
8 x 10  (12 x 15 with frame)
---
This portrait is part of my fantasy RPG world exploration.
I've been reimagining classic RPG archetypes (Knight, Mage, Archer, etc), which has lead to envisioning the Summons (or Final Fantasy-esque Espers/Eidolons/Aeons) of this world.
Next in the series we have a portrait inspired by Obatala, the Nigerian (Yoruba) Orisha of Peace, Creation, and the universe's collective consciousness.
Super excited to continue exploring the pantheon of nigerian-diasporic mythologies and how they can be transformed and alchemized into my own personal grimoire~!
$400 $400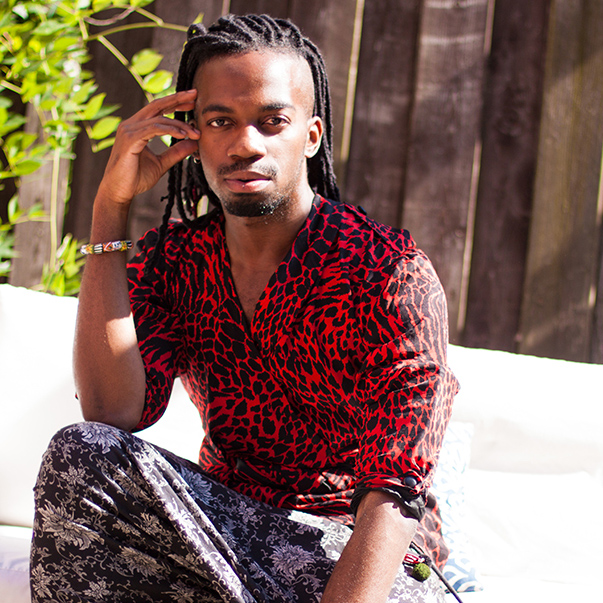 Odera Igbokwe
Assistant and part of team Every Day Original.
Odera is a graduate of Rhode Island School of Design,
where they earned their BFA in Illustration.
At Brown University, Odera studied movement-theater
and west African dance with New Works/World Traditions.
As an illustrator, Odera loves to explore storytelling through character archetypes, afro-diasporic mythologies, and magical girl transformation sequences. In Odera's spare time, you can find them taking plenty of dance breaks , discussing the identity politics of RPG characters, and trying to combo break the internet.