At My Most Beautiful
R.E.M. is an all-time favorite band of mine. I've always loved Michael Stipe's vocals, and the band's sound on particular songs can really move me. The song "At My Most Beautiful" is a beautifully crafted song that stirs deep emotion when I listen to it – and somewhat out of place on the album's heavy-guitar rocking sound.
12″ x 16″ – Acrylic on Cradled wood panel
Ready to hang
$1,300 $1,300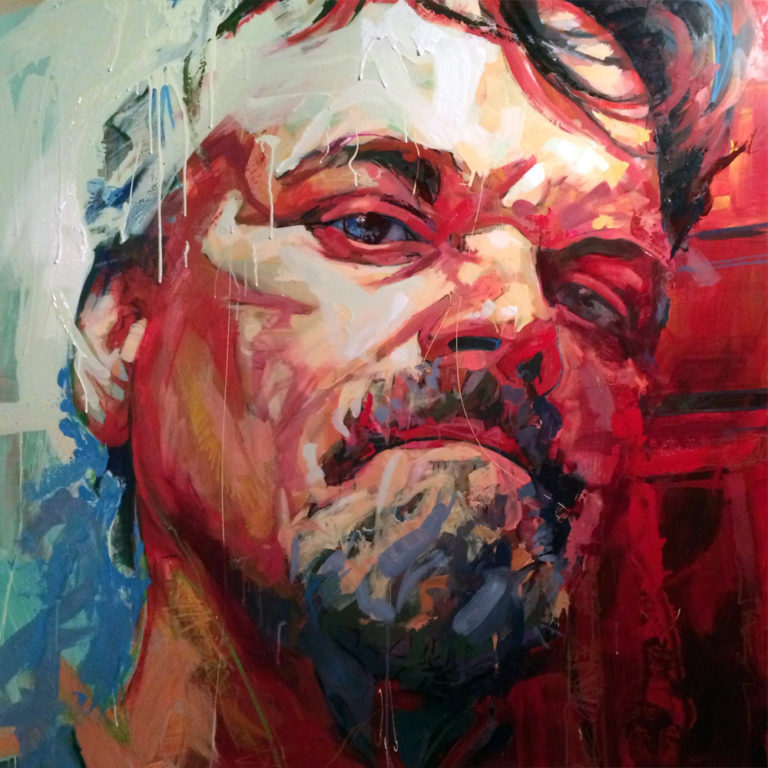 Bud Cook
Bud Cook is a painter and illustrator living in Northeast Connecticut. As an illustrator, some of Bud's past clients include Wizards of the Coast, Dark Horse Comics and Image Comics.