Air
by Anthony Palumbo
A 5 x 7 inch figurative piece in oil, with white wood frame.
Product Height: 7 inches
Product Width: 5 inches
Product Surface: Masonite

$325 $325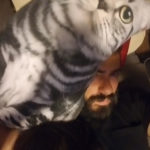 Anthony Palumbo
Anthony grew up in Pennsylvania and works as an illustrator and concept artist for the comic book, gaming, and video game industries. He lives in Philadelphia with his partner in crime, Winona Nelson.