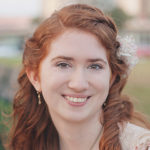 Paige Carpenter
Paige Carpenter is a fantasy artist living in Houston, Texas. She works mainly in oil, and occasionally watercolor. Her work explores beauty and mystery. She believes that truth can be revealed through the fantastic, and strives to show this through her art. She loves Norse mythology, reading, and gardening.
SEE TODAY'S ORIGINAL
Every Day Original has hosted the work of over 100 artists,
Hand-picked from industry favorites to new faces.
Scroll down to see our regular roster, pinch hitters, and past favorites.